Who
Alan M. Powell – "
AP

"

Chair­man & CEO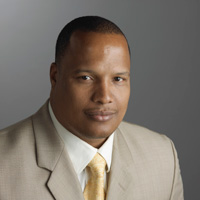 Alan "AP" Pow­ell is a Gulf War Vet­er­an, Ser­i­al Entre­pre­neur, and a renowned Strate­gic Con­sul­tant devel­op­ing strate­gic rela­tion­ships for For­tune 500 com­pa­nies. AP's busi­ness phi­los­o­phy has been "turn­ing con­tacts into con­tracts" and it has become the stan­dard for all of his com­pa­nies and invest­ments. AP has diverse indus­try expe­ri­ence and has worked with com­pa­nies like ISC, Dia­geo, Harley-David­son, Coca-Cola, Uni­ver­si­ty of Phoenix, and Miller-Coors.
After pur­su­ing his bachelor's degree from Mis­souri Val­ley Col­lege, AP has become one of the nation's fore­most author­i­ties on mul­ti­cul­tur­al con­tent and lever­ag­ing brand con­nec­tions with mul­ti­cul­tur­al audi­ences. AP exit­ed the mil­i­tary to start a career in the inde­pen­dent film and music busi­ness. He quick­ly became rec­og­nized for being in music after cre­at­ing the largest deal in Texas his­to­ry with T-Town Records (Dal­las) and Uni­ver­sal Music Group. AP was also co-exec­u­tive pro­duc­er of inde­pen­dent films and sound­tracks for project titles Bul­let­head and JackedUp.
Lat­er, he became Vice Pres­i­dent of Busi­ness Devel­op­ment at The Firm – a pre­miere enter­tain­ment man­age­ment com­pa­ny in Bev­er­ly Hills. While at The Firm, AP con­tin­ued to devel­op indus­try con­tacts that he con­tin­ues to lever­age to open up doors for him in Cor­po­rate Amer­i­ca today. AP's unique tal­ent to merge con­tact needs with client oppor­tu­ni­ties led to A-list prospect deals. The Firm, under AP's high­ly cre­ative dri­ve, was influ­en­tial in the devel­op­ment of major music col­lab­o­ra­tions, such as; Fieldy of Korn fea­tur­ing E40 and Fred Durst of Limp Bizk­it fea­tur­ing 8 Ball.
For­tune 500 com­pa­nies quick­ly took notice of AP and he saw an oppor­tu­ni­ty to cre­ate AP & Asso­ciates, LLC in 2004. The com­pa­ny offers strate­gic alliances lever­ag­ing expe­ri­ences to match For­tune 500 com­pa­nies, star­tups, politi­cians, musi­cians, actors, and ath­letes with one anoth­er for the pur­pose of "win-win"opportunities. AP's com­pa­ny has been a trail­blaz­er in mul­ti­ple indus­tries with an empha­sis on con­cep­tu­al­ized con­tent prac­tices often cre­at­ing expo­nen­tial results for his clients.
AP's desire to use his con­tacts for the greater good of human­i­ty has not been lost with­in his mul­ti-lev­el deals. AP found­ed the Check­ered Flag Run Foun­da­tion in 2011, to help Vet­er­ans and Chil­dren cross the fin­ish line. AP believes if major com­pa­nies lever­age their resources to make an impact by spon­sor­ing schools, orga­ni­za­tions, and pro­grams, the cor­po­rate world can then assist in devel­op­ing the poten­tial of tomorrow's lead­ers. With the back­ing of spon­sors, part­ners, and donors, the foun­da­tion engages in sev­er­al non-tra­di­tion­al pro­grams includ­ing Ari­zona Gospel Invi­ta­tion­al, Hero­Zona and Cel­e­brate Ari­zona. These spon­sored events help raise funds to sup­port Phoenix Tools 4 School, The Bridge Forum and Veteran's Reach to Teach pro­grams. From AP's efforts as a Cor­po­rate Cit­i­zen and Phil­an­thropy, he was rec­og­nized as the Ari­zona Black Chamber's 2016 Cor­po­rate Star Award, 2017 Ari­zona MLK "Liv­ing the Dream" Award, Greater Phoenix Urban League Whit­ney M. Young Indi­vid­ual Award, Amer­i­can Asso­ci­a­tion of Access, Equi­ty & Diver­si­ty, Edward M. Kennedy Com­mu­ni­ty Ser­vice Award.
Beyond, AP advis­ing sev­er­al For­tune 500 com­pa­nies, he also has strate­gic invest­ments in over 40 com­pa­nies. AP most recent­ly sold inter­est in Napa Smith Brew­ery and Win­ery. AP serves as an advi­so­ry board mem­ber for the City of Phoenix Avi­a­tion Advi­so­ry Board, Phoenix The­atre, Dis­trict 8 African-Amer­i­can Advi­so­ry Coun­cil, 7th Dis­trict Con­gress­man Ruben Gallego's Vet­er­ans Advi­so­ry Coun­cil, Phoenix Mil­i­tary Vet­er­ans Com­mis­sion and Amer­i­can Legion Post 65, Exec­u­tive Board Mem­ber.
Aaron D. Bare
Pres­i­dent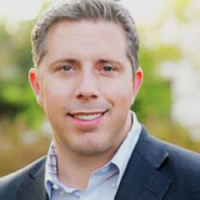 Aaron Bare is a for­mer Accen­ture Con­sul­tant turned Entre­pre­neur who has sold 10 com­pa­nies, and built numer­ous oth­ers as a busi­ness strate­gist and advi­sor. He is for­mer Entre­pre­neur-in-Res­i­dence at Thun­der­bird School of Glob­al Man­age­ment, the #1 Inter­na­tion­al Busi­ness School in the World, for­mer Chair­man of the Board and CEO of the Nation­al Asso­ci­a­tion of Sales Pro­fes­sion­als, the World's Largest Sales Asso­ci­a­tion and Founder of Buzz Mouth, an inter­na­tion­al dig­i­tal and busi­ness strat­e­gy firm. His clients include Coca-Cola, Dell, Com­e­dy Cen­tral and Tele­mu­n­do. Aaron also worked close­ly with sto­ried brands includ­ing Face­book, Nike, Dis­ney, Google and Microsoft in his past. Aaron is asso­ci­at­ed with Google Ideas, a Think/Do Tank and works glob­al­ly with sev­er­al orga­ni­za­tions seek­ing to dis­rupt Vio­lent Extrem­ism and Illic­it Net­works' move­ments. His work is high­light­ed in Wired Magazine's Dan­ger Room and recent­ly par­tic­i­pat­ed in the 2013 McCain Institute's Sedona Forum, on how to pro­mote free­dom and democ­ra­cy.
Aaron speaks often about dis­rup­tion through a series of speech­es spon­sored by the Kauff­man Foun­da­tion and to con­fer­ences such as the Glob­al Sales Sum­mit, Tijua­na Inno­vado­ra, Hyper Island in Aus­tralia, the Russ­ian Sci­ence Tech­nol­o­gy and Edu­ca­tion Con­sor­tium, Start­up Con­fer­ences and For­tune 500?s such as Coca-Cola and McDonald's. Aaron's suc­cess and proven per­for­mance as a leader in his field gar­nered him acknowl­edge­ment as "35 under 35" Entre­pre­neurs; "40 under 40" Lead­ers; also select­ed as Most Inno­v­a­tive Com­pa­ny of the Year; and, fea­tured in the likes of the Wall Street Jour­nal, Wired, Fast Com­pa­ny, and Inc. Mag­a­zine.
Aaron was a for­mer man­age­ment con­sul­tant with Accen­ture and a mon­ey man­ag­er with the Van­guard Group. He is cur­rent­ly fin­ish­ing a book called "Dis­rup­tive Influ­ences: How Expo­nen­tial Entre­pre­neurs Will Save the World!" that is due out in the next year.