Alan Pow­ell has entrust­ed ThinkZIL­LA to qual­i­fy his media and press oppor­tu­ni­ties for both per­son­al and real estate plat­forms.
Alan "AP" Pow­ell is a Gulf War Vet­er­an, Ser­i­al Entre­pre­neur, and a renowned Strate­gic Con­sul­tant. He cur­rent­ly is work­ing with­in the real estate indus­try to scale oppor­tu­ni­ties with­in the Hous­ton & South­ern Cal­i­for­nia mar­kets. Addi­tion­al­ly, AP is assess­ing online acqui­si­tion oppor­tu­ni­ties. While the Ser­i­al Entre­pre­neur is busy lever­ag­ing rela­tion­ships and deals, he has assigned ThinkZIL­LA to man­age his media rela­tions port­fo­lio.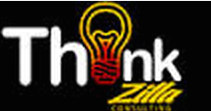 "AP has worked with com­pa­nies like NASCAR, Dia­geo, Harley David­son, Coca-Cola, Uni­ver­si­ty of Phoenix, and Miller-Coors. He's famil­iar with so many dif­fer­ent prospects with­in diverse busi­ness indus­tries that rep­re­sent­ing him to the media will present no chal­lenge. He can offer his insight and exper­tise with­in so many areas that I think he should launch his own plat­form," said Vel­ma Tray­ham of ThinkZIL­LA.
ThinkZIL­LA will qual­i­fy sto­ry requests for Mr.Powell and strate­gize dig­i­tal media efforts. The com­pa­ny will posi­tion Pow­ell in a mul­ti-media plat­form , specif­i­cal­ly seek­ing to pitch him for nation­al news oppor­tu­ni­ties with­in the real estate mar­ket.
"AP is work­ing on real estate invest­ments in Hous­ton and in South­ern Cal­i­for­nia right now. He over­sees many busi­ness ven­tures and we're hon­ored to be the firm that can arrange media to meet his high stan­dards and diverse demo­graph­ic needs," fin­ished Tray­ham.
ThinkZIL­LA will pro­vide an EPK for Pow­ell upon request. Qual­i­fied media requests must be sent with edi­to­r­i­al approval. No stringer requests will be hon­ored and nation­al cov­er­age will be the only con­sid­ered cre­den­tials.
Alan AP Pow­ell is has a high lev­el of expe­ri­ence in the film and music indus­try. Pri­or to his real estate Invest­ment Endeav­ors, he worked with one of Hollywood's largest enter­tain­ment bro­ker­age firms (with­in the sports divi­sion) and devel­oped work­ing rela­tion­ships with Evan­der Holy­field and Floyd May­weath­er, Jr. Since then, Mr. Pow­ell has cre­ate AP & Asso­ciates, which offers strate­gic alliances to match For­tune 500 com­pa­nies, politi­cians, musi­cians, actors, and ath­letes with one anoth­er for the pur­pose of "win-win" busi­ness oppor­tu­ni­ties. Mr. Pow­ell has also been an essen­tial part of the Check­ered Flag Run Foun­da­tion, found­ed in 2011, and birthed out of many hum­bling expe­ri­ences that he had grow­ing up. For more infor­ma­tion on Mr. Powell's many busi­ness and com­mu­ni­ty ori­en­tat­ed efforts, please request an EPK.
Alan "AP" Powell is a Gulf War Veteran, Serial Entrepreneur, and a renowned Strategic Consultant developing strategic relationships for Fortune 500 companies. AP's business philosophy has been "turning contacts into contracts" and it has become the standard for all of his companies and investments. AP has diverse industry experience and has worked with companies like ISC, Diageo, Harley-Davidson, Coca-Cola, University of Phoenix, and Miller-Coors.