More Information
AP & Associates is a strategic alliances firm with specific expertise in multicultural initiatives. Through the development and creation of strategic partnerships AP & Associates has positioned itself as an expert in the art of company, customer and revenue acquisition.
Alan Powell, Founder and CEO of AP & Associates, has become known for breaking brands and assisting companies align themselves with their segmented customer channels and strategic supply chains.
AP & Associates has created strategic alliances with Fortune 500 companies, venture capital firms and private equity to bridge the gap between mainstream and urban customers to his clients generating top flight results, capable of raising the monies, introducing strategic relationships and driving customer and revenue acquisition.
DUNS: 063296932
Certifications:
Small Business Concerns (SBC)
Small Business Enterprise (SBE)
Disadvantaged Business Enterprise (DBE)
Veteran Owned Small Business (VOSB)
Minority Business Enterprise (MBE)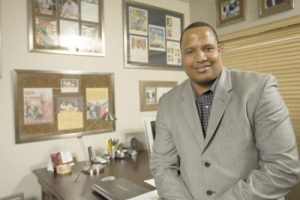 AP & Associates has cultivated synergies between the music, TV, film, sports and online entertainment industries to create multiple channels of growth for our clients. Additionally the AP & Associates provides strategic alliances that provide distribution channels, manufacturing capabilities, project funding, knowledge and expertise that leads to exponential revenue growth and remarkable ROI for our clients.